Date Brownies (for an easier labor!)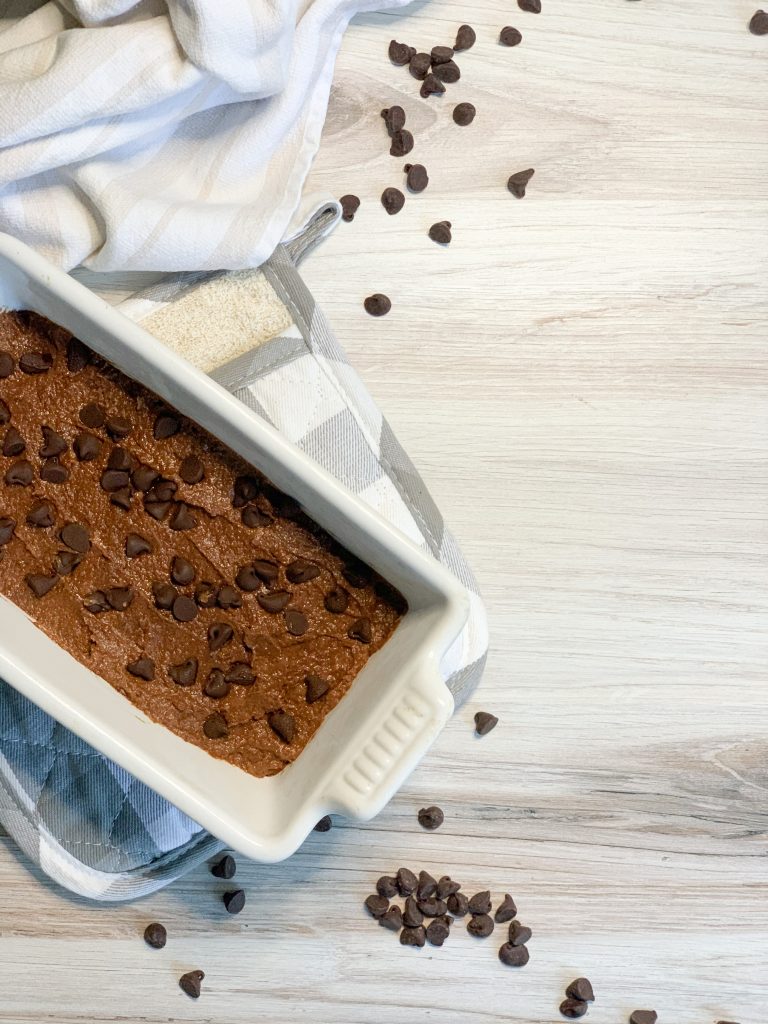 ---
I read a study that showed that women who ate dates in the 4 weeks prior to labor significantly reduced the need for induction and interventions in labor. It was a small study, but eating dates can't hurt, right?
So I bought dates.
And they sat in my pantry for a week, untouched.
I realized I needed something a little more enticing to make myself eat dates (the women in the study at 6 dates per day). I've had ridiculous sweet cravings throughout most of my pregnancy, so why not take the dates and make them into brownies?
It didn't take me long to get through an entire container of dates this way 🙂
Date Brownies 
2 cups pitted dates
1 1/2 cups walnuts (I toasted mine prior to bring out a nuttier flavor)
3 tablespoons cocoa or cacao powder
5 tablespoons chocolate whey protein (I used Naked Nutrition)
1 teaspoon pure vanilla extract
1 tablespoon date water
1/4 teaspoon salt
1/8 cup chocolate chips (optional)
Soak the dates in hot water for 15 minutes. Reserve 1 tablespoon of the date water. While the dates are soaking, toast the walnuts in a pan over medium heat for 5 minutes or until toasty and fragrant. 
Combine all ingredients in the food processor and process until smooth.
Transfer dough to a small loaf pan and press firmly until evenly distributed. Top with chocolate chips and a sprinkle of sea salt (optional).
Refrigerate for at least 2 hours to set.
And as for helping with an easier labor… I'll let you know what happens!