What is Tron Coin: Definition, How it Works, and Price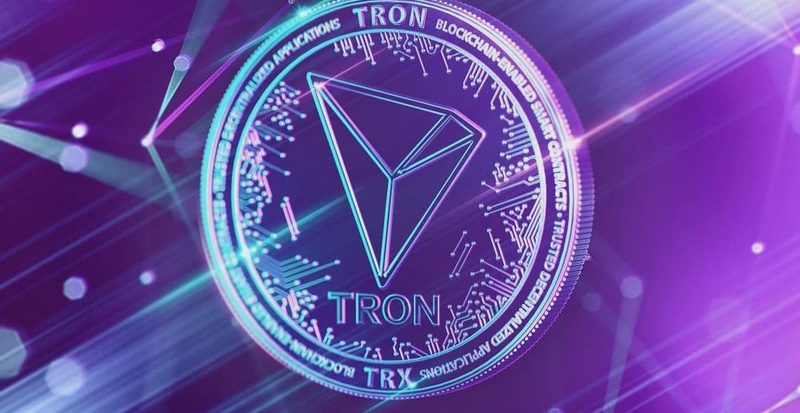 Maybe not many of you know what Tron is. Tron is a decentralized platform based on blockchain technology that carries a peer-to-peer (P2P) system intending to build a digital content entertainment system. This allows users to share content with anyone at any time.
Through this platform, you don't just produce content and then share it with the public. However, you can still get benefits or rewards from the content you successfully produce. That way, as a content creator you will feel more valued. The reason is, the content or work that you create is not just watched without getting rewarded.
On the other hand, if on Facebook user data can be used to benefit the company itself, it is different from this platform. Through this platform, you can have full control over the data you have on the platform.
Isn't it interesting? To get more in-depth information about what Tron is and how this platform works, let's look at the following review.
The Beginning of Tron Standing
Tron was founded in September 2017 by a non-profit organization based in Singapore called the Tron Foundation. The company is led by a CEO named Justin Sun. Justin Sun himself is a protégé of the founder of the Alibaba company, namely Jack Ma.
Before becoming CEO of Tron, Sun was Ripple's chief representative in China. Justin Sun is also the founder and CEO of Peiwo which is a viewing application and has more than 10 million users. The interesting fact is that the Peiwo application is also fully integrated with the Tron system. Thanks to his efforts, Justin Sun has been included in Forbes magazine's "China 30 Under 30" and "Asia 30 Under 30" lists.
Tron was first recorded on September 13, 2017, with an initial fee of US$0.002 on the CoinMarketCap crypto asset market. On that day the trading volume was 48,512 US dollars.
Then, on January 5, 2018, this crypto asset managed to reach the highest price of 0.30 US dollars. The largest trading volume was achieved the previous day worth 4,089,410,000 US dollars.
Tron Was Included in the 10th Largest Crypto Asset
Within a year, Tron managed to become one of the 10 largest crypto assets based on market capitalization data. If previously the main network of Tron tokens was ERC20, finally this token migrated to the TRX Mainnet and was running between June 21 to 25 2018. With this network move, Tron proves that its system speed reaches 2,000 TPS and is far above Ethereum.
This crypto-asset seeks to provide a solution to the problem of the gap between content creators and content audiences, by eliminating middlemen. Take, for example, watching Netflix. Netflix requires users to subscribe first to be able to watch its films. Of the fees charged to subscribers, Netflix takes a cut for hosting movies on its platform and pays the remainder to producers.
Meanwhile, Tron replicates the business model on a public blockchain network and acts as a decentralized and distributed storage facility which makes it more efficient and cost-effective. It aims to eliminate middlemen, like Netflix in the example above, by allowing anyone and everyone to host digital entertainment content on a blockchain-based network. A global audience can directly pay content creators to access the content.
Once we find out what Tron is and how the company's short journey stands. Next, we will discuss What is Tronix.
What is Tronix (TRX)?
Tron and Tronix have different meanings. If Tron is a platform that is a platform, then Tronix (TRX) is the crypto asset or currency used on the Tron network. You can buy Tronix crypto assets on several exchanges through exchanges for crypto assets such as ETH or BTC. Reporting from Investopedia, purchases using fiat currency are not possible at this time.
Tronix can be utilized by content consumers to settle for the content they enjoy accessing. These coins will then go into the content producer's account, where they can be exchanged for other crypto assets, or can be used to pay for blockchain services. In March 2021, TRX was ranked 22nd in the list of largest crypto assets by market cap.
How, do you understand what a tronix (TRX) is, and how is it different from Tron?
If you can understand it, then the next discussion is that we will discuss how Tron works at Tron Coin.