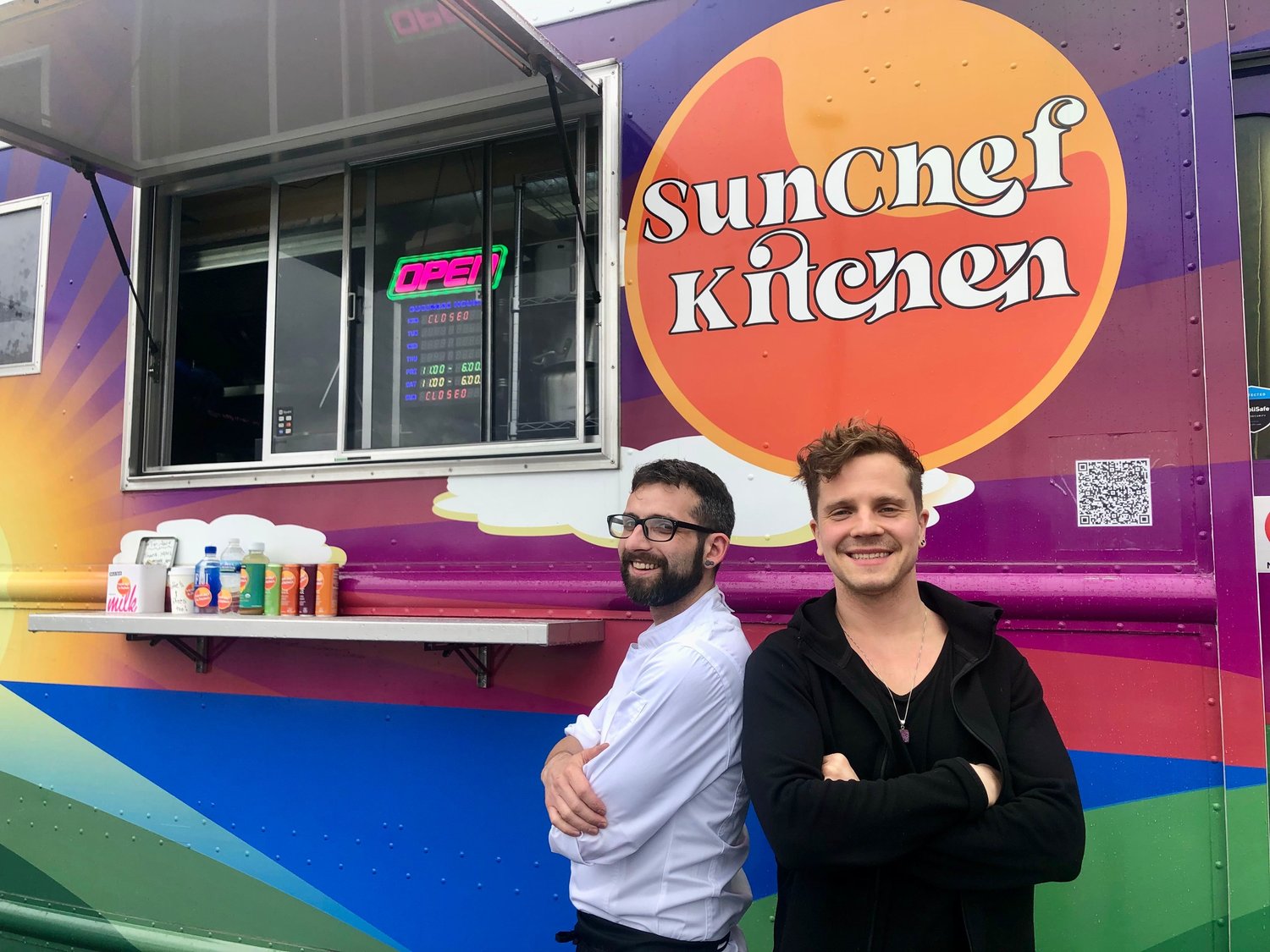 SunChef Kitchen food truck brings sun-sational health food to Lansing
CHLOE ALVERSON
For those in search of comfort food without the guilt, a new option has risen over Great Lansing. SunChef Kitchen Food Truck — a colorful truck adorned with a vibrantly painted sunset — has plenty of both vegetarian and meat dishes to choose from. 
Much of the inspiration behind SunChef came from owner Mike Paski's desire to find fresh and healthy local food to enjoy after a workout. Paski, who is also a professional poker player, said SunChef is a place for people who want to be body conscious but don't want to deal with the cooking and cleaning. He considers the dishes at SunChef to be "healthy comfort food."
SunChef made its debut in late January, and the Delta Township parking lot will be its home for the foreseeable future.
"If you just want healthy food, but you still want it to taste good, this is where you can come," Paski said. "We can also do straight-up healthy food with nothing added. We'll make it custom to what you want." 
At the truck, customers can choose from a variety of chef Andon Grieve-McSweeney's dynamic dishes. Many are free of not only meat, but also gluten. Options include the deluxe grilled cheese (with shaved asparagus, mushrooms, red onion and kalamata olives) and the SunChef burger, which is grass-fed beef topped with lemon garlic aioli. SunChef also has breakfast dishes.
"Mike and I have always been health-oriented," Grieve-McSweeney said. "We wanted to create this restaurant that was oriented around health food, but comfort health food."
Grieve-McSweeney said he's been a vegetarian for most of his life, but Paski said that, while SunChef Kitchen serves plant-based proteins like tofu and tempeh, it's not an exclusively vegetarian spot. Customers can still choose meat options such as chicken or beef.
"We want to influence the area in a good, impactful way," Grieve-McSweeney said. "We also want to source quality ingredients — support local farmers markets and farms. We're trying to order things from people that will support the community, too." 
Paski added that this is just the beginning for him and his team. He hopes to open a brick-and-mortar SunChef Kitchen restaurant within the next year. 
SunChef Kitchen Food Truck
5002 W. Saginaw Hwy., Lansing
11 a.m. – 6 p.m. Wednesday – Saturday
(517) 388-5165