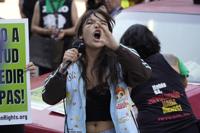 New abortion battleground: Big business' push for abortion travel benefits irks conservatives | Local News
Some of the biggest corporate brands and companies in America — including Disney, Starbucks, JPMorgan Chase, Nike and Bank of America — are promising to pay for employees travel costs if abortions are restricted in their home states after the U.S. Supreme Court's overturning Roe v. Wade.
A number of those big companies also include abortions and other family planning services in their health insurance plans for employees.
"Nike offers comprehensive family planning benefits. No matter where our teammates are on their family planning journey – from contraception and abortion coverage, to pregnancy and family-building support through fertility, surrogacy and adoption benefits – we are here to support their decisions," the Oregon-based sportswear and shoe conglomerate said in statement. "We cover travel and lodging expenses in situations where services are not available close to home and regularly make adjustments to our benefits to ensure employees have access to the quality health care they need."
Those corporate reproductive health pushes face resistance from opponents of abortion rights and may not gain as much traction with small and medium-sized businesses who more frequently steer clear of political and social activism.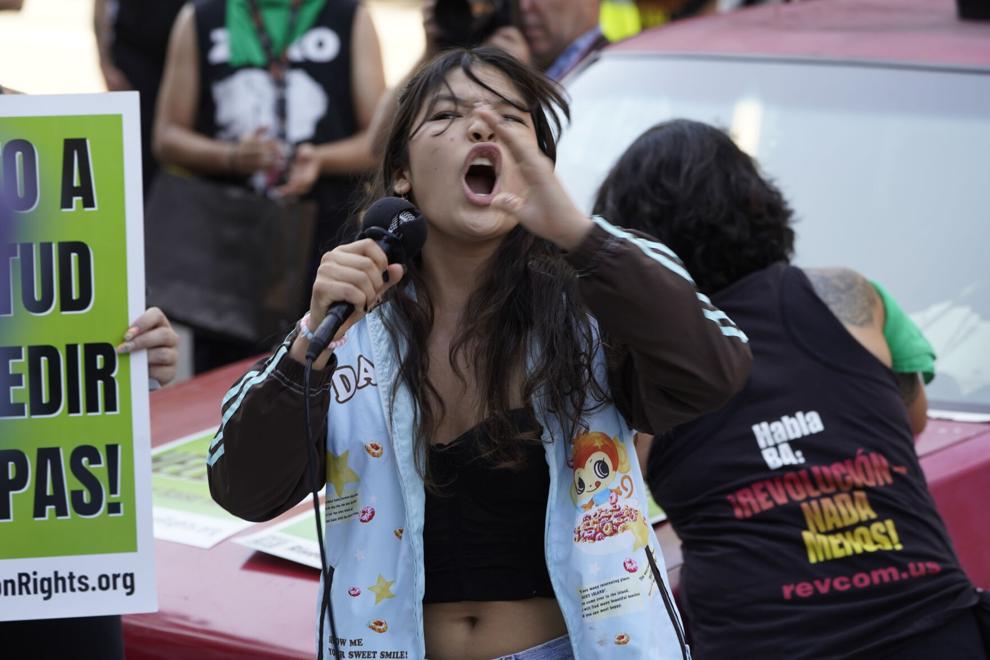 Victor Claar, an economics professor at Florida Gulf Coast University, said businesses interested expanding benefits will have to gauge their costs and implementation He said the bigger brands can view offering reproductive health benefits as helping attract and retain workers in a very tight labor market.
"I think some of it is corporate social responsibility, getting behind particular causes," he said. "Then, they think it's good for their position in the marketplace. Employers of all kinds want to keep good workers and retain workers."
Business support for abortion rights
Some of the well-known companies and their executives are strong and vocal supporters of abortion rights. They are upset with the Supreme Court's 5-4 ruling dismantling Roe's federal privacy protections for abortions and sending the issue back to the states.
"This ruling puts women's health in jeopardy, denies them their human rights, and threatens to dismantle the progress we've made toward gender equality in the workplace since Roe. Business leaders must step up to support the health and safety of their employees by speaking out against the wave of abortion bans that will be triggered as a result of this decision, and call on Congress to codify Roe into law," said Jeremy Stoppleman, CEO of Yelp Inc..
The San Francisco-based social media and online reviews platform already covered abortion in its health insurance offerings. The company has also financially supports Planned Parenthood, the Center for Reproductive Rights, NARAL Pro-Choice America and other organizations favoring abortion rights.
Some of the employers deploying new abortion benefits are still figuring out the parameters and implementation.
Dick's Sporting Goods Chairman Ed Stack and CEO Lauren Hobart told the retail chain's workforce they would offer a $4,000 travel benefit for employees in states where abortions are restricted.
JPMorgan Chase and Bank of America are expanding existing health care travel benefits originally designed for organ transplant surgeries to include family planning trips.
"This list will now include cancer treatment, organ transplants at centers of excellence, reproductive health care including abortion, and hospital admissions for mental health conditions," Bank of America said in a statement.
Starbucks will also offer a travel benefit for abortions for employees impacted by post-Roe restrictions as well as for gender reassignment surgeries.
Sara Kelly, acting executive vice president for partner resources for Starbucks, said in a communication to employees that the coffee chain would also pay for travel for abortions as well as for "gender-affirming" medical procedures and care if there are state restrictions.
"And when legislative actions impact your access to health care, we will work on ways to make you feel supported," Kelly said. "That's why we have provided partners enrolled in Starbucks health care plan a medical travel reimbursement benefit to access an abortion, and coming soon, access to gender-affirming care."
More than two dozen states — including Florida, Texas, Idaho and Missouri — aim to restrict abortions after the Supreme Court decision nixing Roe.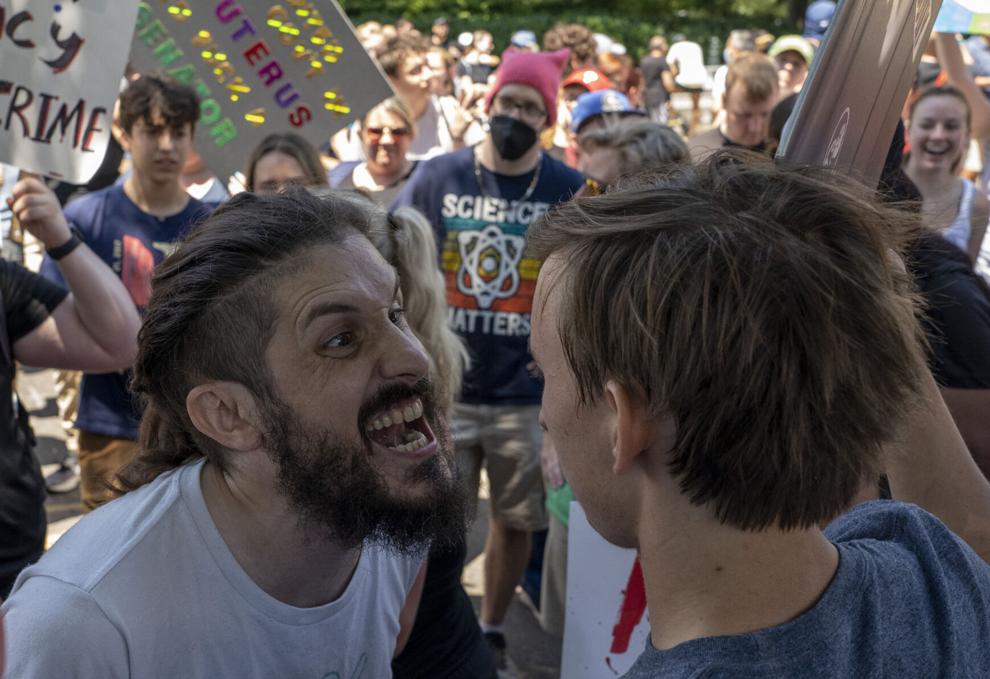 That would result in wide swaths of the country, including rural expanses and big cities such as Miami, Tampa, Phoenix, Atlanta and Dallas potentially without abortion clinics.
Politically progressive states such as California, New York, Oregon, Maryland and Washington are looking at codifying and expanding their abortion rights laws. They are also looking to become hubs for abortions for women who live in more restrictive states.
Conservative criticism
Abortion rights opponents criticize the abortion benefits push from big U.S. brands, banks and businesses.
Lois Anderson, executive director of Oregon Right to Life, said employers touting abortion coverage and benefits could send messages to female employees on how abortions and having children are viewed by their bosses.
"If you are pregnant it may be best for you to take the money and get an abortion," said Anderson of the potential spoken or unspoken ramifications of post-Roe benefits. "Pro-choice people really do believe abortions are good for women. They really do believe it is necessary for health care."
She criticized private sector abortion benefits as more about the bottom-line than social activism.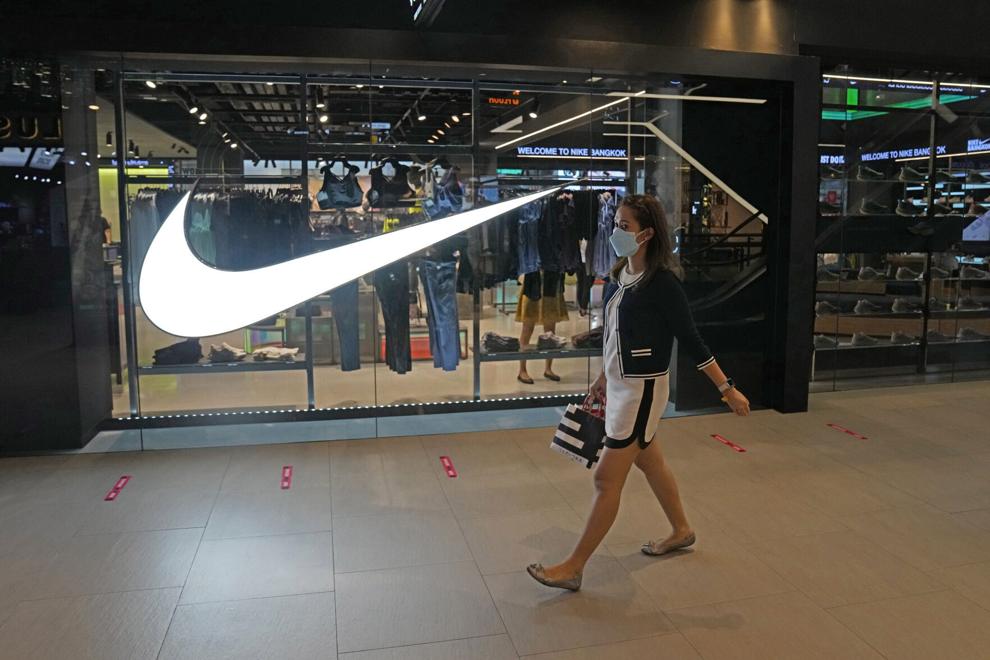 "I think they are doing it because it's a lot less expensive to spend $4,000 to pay for a mother to get an abortion than to pay for family leave," Anderson said.
Claar said contemporary workplaces and politics in the age of COVID are also resulting in employees being able to push their companies toward more activist causes.
That dynamic has played out with big corporate and sports brands' support for progressive causes such as climate change, LGBTQ rights, immigration reforms, the Black Lives Matter movement and gun control. It has also resulted in fresh alliances between businesses and progressive groups but also push back from conservatives.
The high-profile business backing of Roe and abortion rights comes after the Walt Disney Co. clashed with Florida Gov. Ron DeSantis over a state law restricting early elementary classroom instruction on gender identity and sexual orientation and age appropriate instruction in subsequent grades.
Disney opposed the law, which critics labeled "Don't Say Gay". DeSantis and Florida Republicans responded by stripping away some self-governance Disney had over its vast landing holding in Orlando. U.S. Rep. Greg Steube, R-Florida, and Sen. Josh Hawley, R-Missouri, have also introduced a new bill that would strip some of special protections for Disney's copyright.  Steube referenced Disney's progressive political stances and support for abortion rights when introducing the bill June 28.
A DeSantis spokesman declined comment on Disney's abortion travel benefits and referred to a statement outlining the GOP governor's support for the ruling. Disney also did not respond to a request for comment.
Companies such as Nike, Apple and the National Basketball Association have also also faced scrutiny for their business dealings in China and reticence to criticize the Chinese government over human rights abuses and mistreatment of ethnic Muslims.
Other companies promising abortion travel benefits for employees include Macy's, Amazon.com, Kroger, Apple, Meta / Facebook, Tesla Motors and Goldman Sachs.
Abortion travel and other benefits will also have to navigate privacy protocols. Human resources managers and supervisors could know about employees trips for abortions and various procedures if they are paying for and approving leave.
"It sounds like you have to tell your employer," said Claar of the potential machinations.
That should be a privacy alert for workers and much of their medical and personal histories they want their employers to know about, said Laura Echevarria, communications director for the National Right to Life Committee.
"It really says something about these companies, This is what they are," Echevarria said of major employers focus on abortion rights as compared to family leave and other benefits.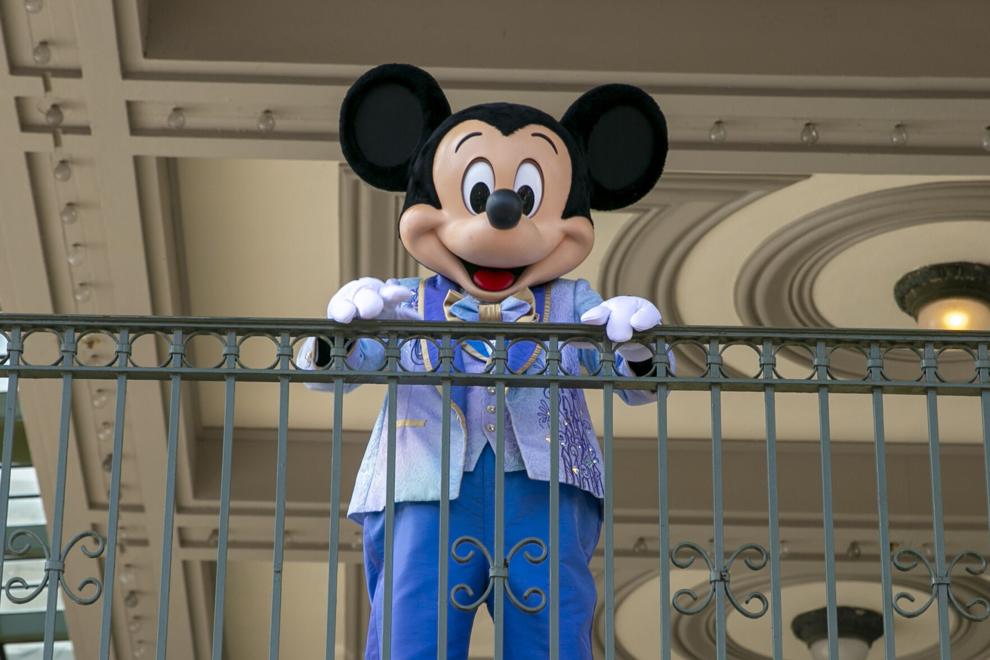 Anderson said there are also "pro-life" businesses and business owners throughout the country who support the ruling allowing state restrictions on abortion. "This was not about taking away anything," Anderson said, referring to the constitutional argument for Roe. "This was about returning the right to life for an entire class of humans."
Public opinion polls have shown opposition to the Supreme Court's ruling and support for abortion rights.
Still, abortion rights opponents are a key Republican Party constituency and are a political force in conservative states throughout the South and Mountain West.
Echevarria said major companies openly and aggressively supporting abortion rights are sending a clear message to social conservatives.
"The message they are sending them is 'We don't care about your opinion. We don't care about what you think.'," she said.