How to Prepare for an Ankle and Foot Surgery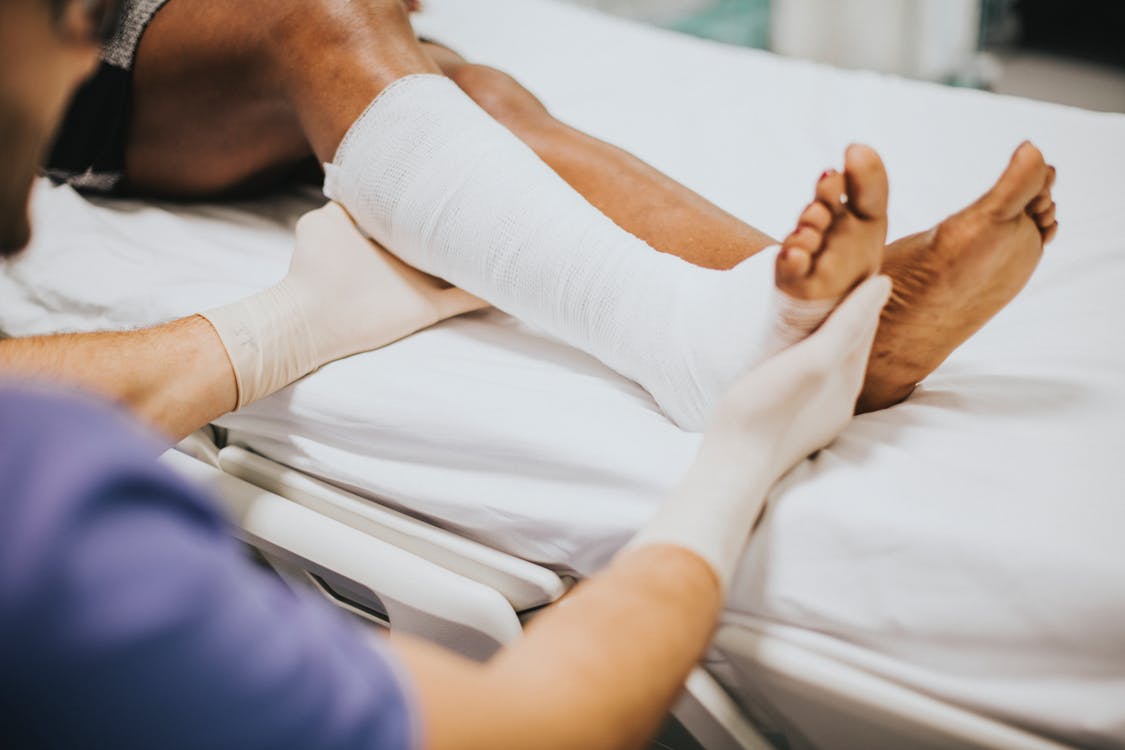 Is there an upcoming operation on your feet or ankles? Surgery may seem like the last resort, but it may alleviate the agony of conditions like a ruptured Achilles tendon or a bunion that have been bothering you. Recovery following foot and ankle surgery is time-consuming and may result in reduced mobility; nevertheless, it allows you to return to your favorite activities with less discomfort. Depending on the sort of foot surgery you have, you may be given different postoperative care recommendations, but everyone may benefit from the same general advice. If you are preparing to see a Newnan foot and ankle surgeon for surgery, the following are some preparation tips for a speedier recovery.
Put your sleeping quarters on the ground level
Put your bed or sofa on the first floor or entrance level if your home has more than one story. You don't want to walk up and down stairs when your foot is wrapped. This temporary setup doesn't need to look good forever.
Home organization tip: clear a way through the clutter
Be sure there are no trip risks in your house before surgery. You will need to create a route free of furniture and carpets so that you may use crutches or a scooter. Maintain a clear route from your primary recuperation area to the rest of your home, including the restroom, kitchen, bedroom, and front door.
Get your supplies in order
Find out from your doctor how long you may expect to remain bedridden. Then, ensure you have enough supplies and a few extra days to last that long. Everything from toilet paper to shampoo to tissues to the things you need every day should be stored away in case of an emergency.
Organize your job process in advance
You may be permitted to continue working while recovering from foot surgery since modern businesses are more flexible. If you work from home, it is important to have a quiet, low-traffic area that is simple to get to. Even if you never plan on working from home, setting up an area where you may do so in peace is a good idea.
Make other arrangements with your company if you cannot work from home. After foot surgery, you may be unable to drive for a while; thus, you will need to figure out how you will get to and from work while recovering.
Hear out your physician
Before preparing for surgery, following your doctor's orders is crucial. Some drugs, such as blood thinners, aspirin, and ibuprofen, may need to be stopped well before surgery, as your doctor prescribes. Listen closely to your surgeon and adhere to any recovery guidelines they may give you since every operation and patient is unique.
Get assistance
You may require assistance with activities like showering, shopping, and seeing a doctor, regardless of your self-reliance. Find someone you know who can help out in a pinch and get them lined up.
Preparing for foot surgery requires careful thought, but your doctor is there to guide you. You make your recovery smooth with excellent preparation. Visit Crossroads Podiatry today for a one-on-one consultation and determine what to anticipate.