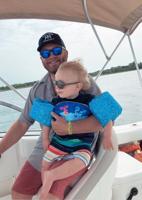 Gun violence survivors talk mental health impacts as experts weigh public health solutions | Health
For the first time in nearly four years, Ada Washington visited the basketball courts where her son, Juquel Young, was gunned down.
"My whole life is different," Washington said.
Since Young's death on July 15, 2018, Washington has been diagnosed with post-traumatic stress disorder, chronic depression, anxiety disorder and high blood pressure.
It's a cycle of trauma-related mental health disorders that millions of gun violence survivors in the U.S., including their family and friends develop after these devastating events.
Unfortunately, this cycle of grief and trauma resonates with thousands of South Carolinians, as over 1,100 people in the state died due to firearm-related injuries in 2020. 
And as experts across the Lowcountry and the U.S. discuss the multi-pronged approach to treating gun violence as a public health issue, survivors like Washington say more needs to be done to treat mental health issues that arise after shootings.
"The people that are forgotten about a lot are the survivors," Washington said. "But what happens after the judge bangs the gavel? What happens to the family after that?"
Everytown for Gun Safety is one of the largest gun violence prevention organizations in the U.S.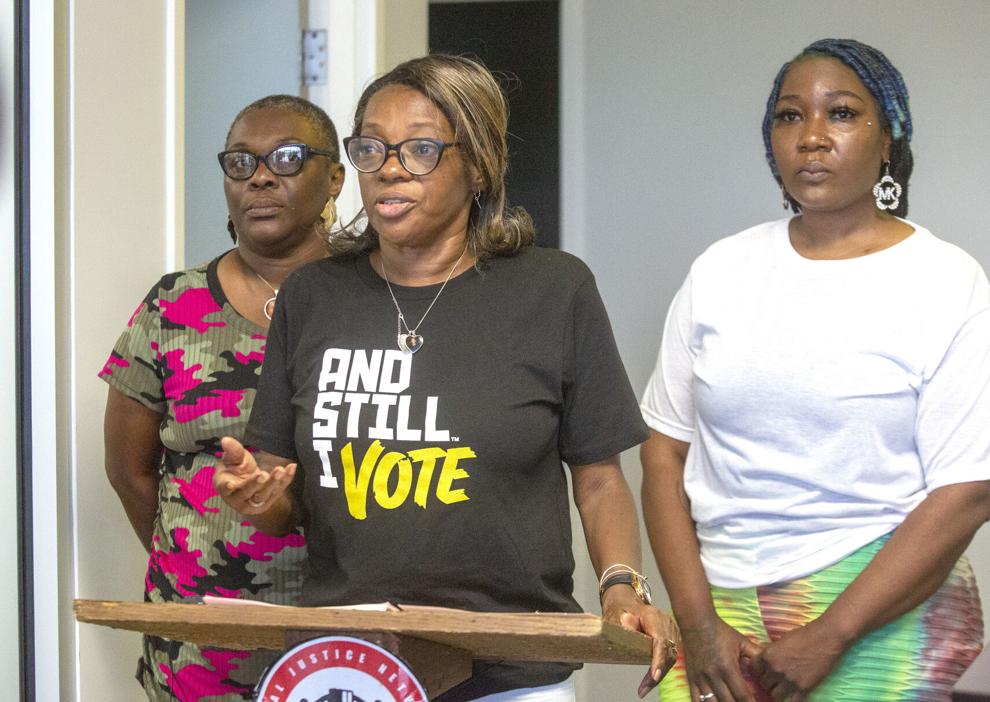 The nonprofit defines a gun violence survivor as anyone who has witnessed an act of gun violence, received threats with or been wounded by a gun, or have had someone they know or care for wounded or killed with a gun.
In its latest report, the organization found that nine out of 10 gun violence survivors report experiencing trauma, but fewer than half said they have access to mental health resources.
And a recent study published by the American College of Physicians found family members of survivors had a 12 percent increase in psychiatric disorders, including PTSD, anxiety and depression.
'I don't say the D-word'
Washington's first glances were careful and hesitant, as if she could see her 17-year-old son's body still lying on the rigid blue concrete of the basketball courts at the Ashley Oaks Apartment complex.
"He went to heaven here," Washington said, wiping tears from her eyes.
Washington said she and Young did not live at the complex at the time of the shooting. He was there visiting a friend of his whose grandmother was a resident.
"He loved the kids that he grew up with," Washington said.
Washington said Young was very smart, making his honors classes at West Ashley High School seem easy while also playing football.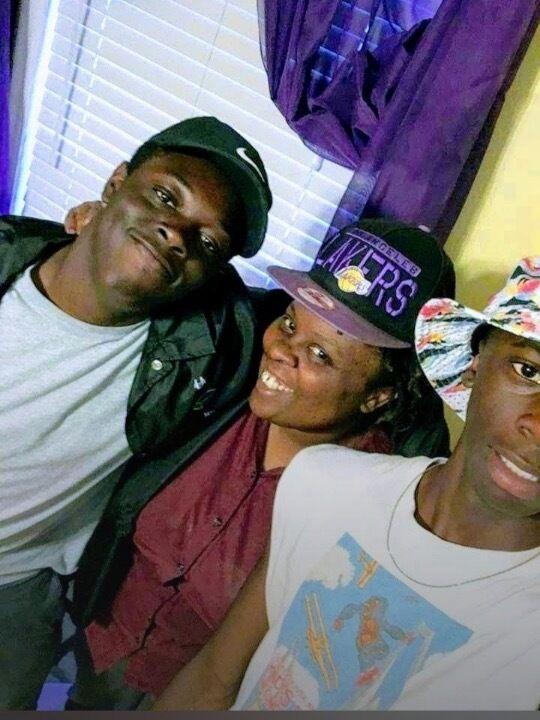 "His dream was to graduate with his class," Washington said.
Young was shot on the scene by a 15-year-old, after a verbal altercation occurred. It is not clear as to what the argument was about, but Charleston county officials said "it was nothing worth dying over" at the time.
His killer was also slain at the scene by another teenager, 17 years old, who was arrested on charges of murder and possession of a weapon during a violent crime a few days after the shooting.
The incident occurred weeks before Young was supposed to start his senior year in high school.
Now, almost four years later, Washington said there are still some things she just can't do, like say the words death or died. Instead she'll say "he's sleeping" or is in heaven.
Washington was also diagnosed with prolonged grief disorder, which is marked by persistent longing for the deceased, intense emotional pain and numbness and difficulty accepting death after a period longer than six months.
According to the American Psychiatry Association, the disorder is most common among people who have lost a child or romantic partner and is more likely to occur after sudden or violent deaths.
"I haven't touched anything in his room," Washington said. "Everything is how he left it."
'Staying busy'
Washington isn't alone in her trauma by any means, as thousands of Black families across the state have to grapple with the after-effects of gun violence.
However, volunteering for Moms Demand Action, a nationwide grassroots organization fighting for common sense gun laws and safety, "puts her in a peaceful place."
Washington serves as the co-group lead for the organization's Charleston chapter, coordinating events for local gun violence survivors to receive access to mental health support and other resources.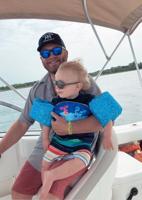 Year after year, studies show young Black men are disproportionately affected by gun violence.
In fact, more than 50 percent of all Black teens who died in 2020 between 15 and 19 years old were killed by gun violence. And Black men ages 15 to 34 were over 20 times more likely to die by gun homicide than their White counterparts.
State Rep. Jermaine Johnson has also felt the brunt of gun violence firsthand. Johnson lost his older brother, Andre, to gun violence at an early age. He was 5 years old and the events leading up to his brother's death remain one of his very first memories.
"The very first memory of my entire life is (Andre) running away and knowing that when he ran away, he was murdered," Johnson said.
Johnson said his brother ran away from his home in Pomona, Calif., to his family in Minnesota after getting into a fight with his father.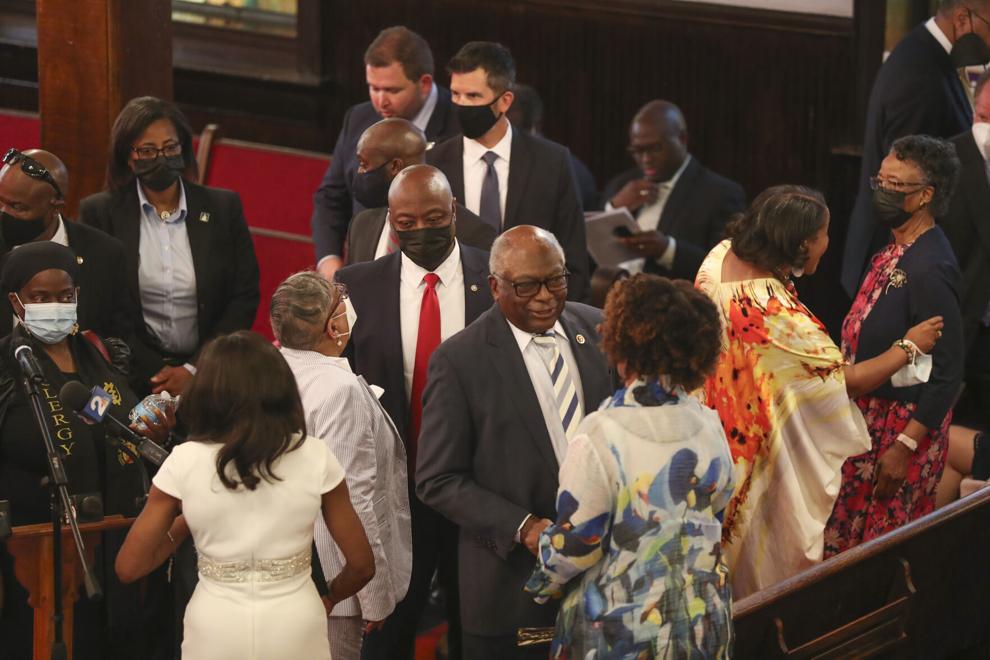 Six months later, Andre was shot in the back in Minnesota by one of his best friends. He was 17 years old.
The incident occurred nearly 30 years ago, but for Johnson the hurt, anger and confusion surrounding his brother's death really never subsided.
"I'm always concerned about my children being in the world, the people they interact with," Johnson said. "This was somebody he considered his best friend. It absolutely shaped me and how I parent my children."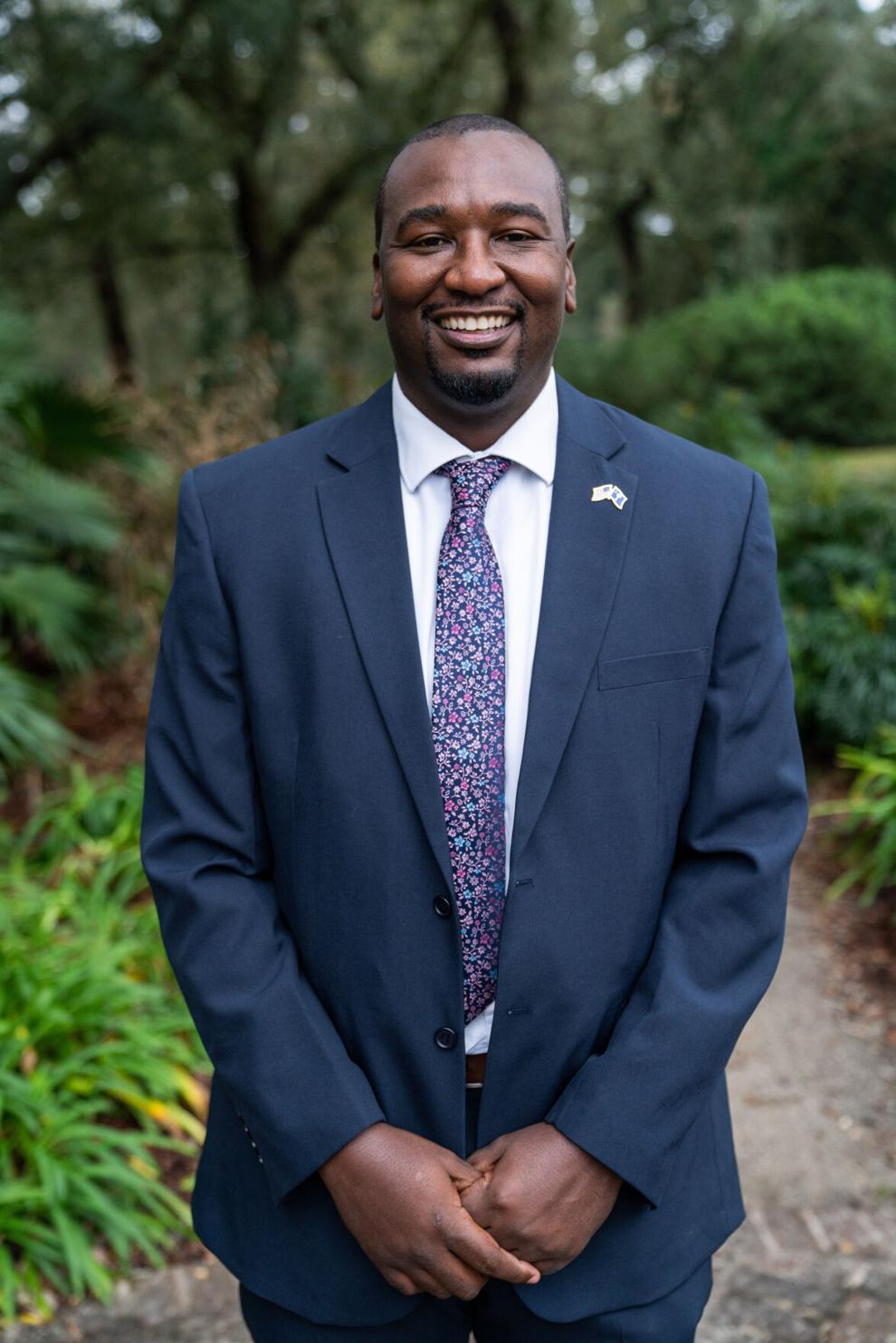 Johnson, D-Hopkins, is a longtime advocate of gun reform. In 2021, he called for the Legislature to allocate funding to go toward evidence-based community intervention programs. He's also introduced a number of bills to state lawmakers calling for the state to allocate federal funds to organizations fighting gun violence.
Johnson also ran a nonprofit, New Economic Beginnings Foundation, before being elected in South Carolina. The organization worked with violent offenders, helping them develop life and job skills, to lower recidivism rates.
"I just keep working and making sure people don't have to deal with the same things I did," Johnson said. 
One solution doesn't exist
As the numbers of mass shootings and homicides in the U.S. increased 14 percent in 2020 alone, more researchers, public health experts and legislators are discussing how to treat gun violence as a public health issue.
And just like diabetes, HIV and global pandemics, there isn't just one solution to address these issues.
Ashley Hink is an attending physician at the Medical University of South Carolina and has been researching gun violence for several years.
In her latest research she found that guns killed more kids than car crashes in 2020 and is now the leading cause of pediatric death.
"Just like we do for other public health problems, we can't ignore it," Hink said.
Hink said treating gun violence as a public health issue means identifying certain social, environmental and economic factors that can place a person at a higher risk.
"We know that gun violence can be detrimental to individuals, families and communities," Hink said. "We need to have a public health strategy in place to help change the narrative for our patients."
Hink said part of the way MUSC is tackling this is with their hospital-based violence intervention program, Turning the Tide. The program is the first of its kind in South Carolina, and provides resources for survivors to receive trauma-informed care and long-term services.
And in light of recent high-profile shootings in Buffalo, N.Y., and Uvalde, Texas, the Senate is poised to pass a gun violence bill before the end of the month.
It's been nearly 30 years since Congress last enacted major firearm reform.
The legislation would toughen background checks for the youngest firearm buyers, request more sellers to conduct background checks and disburse money to state and communities to improve school safety and mental health initiatives.
While Young was never able to cross the graduating stage for West Ashley High School, his dream lives on. In his memory, Washington founded the Juquel K. Young Memorial Scholarship for high school seniors who are also gun violence survivors.
"It can be hard to get back focused," Washington said, recalling her attempts to get her bachelors degree after her son passed. 
Standing just a few feet away from where Young took his last breath, Washington remembered how Young would cheer her on when things were tough. 
"I know (Juquel) is up there now, saying 'you got it Mama, you got it,'" Washington said. "He's proud of me."
For more information visit https://bold.org/scholarships/juquel-k-young-memorial-scholarship/.