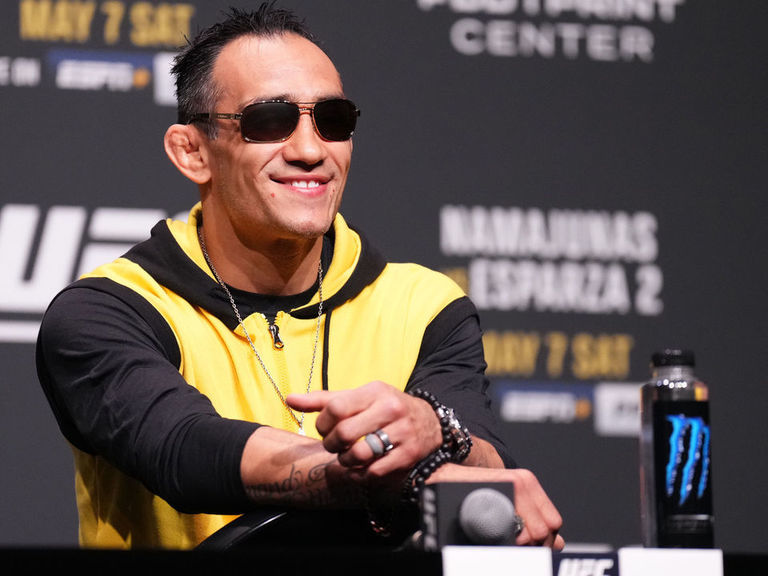 Ferguson calls for UFC to provide health insurance for its fighters
Tony Ferguson believes it's time for the UFC to step up in support of its athletes.
"I'd say let's get some insurance for these fighters," Ferguson said Thursday when asked if he'd lobby commissioner Dana White to increase the post-fight bonuses.
He added: "I'm a grown-ass man. I have to look (out) for my family, so insurance is cool with me."
Fellow lightweight Justin Gaethje supported Ferguson's call for health insurance while adding that he'd like to see bigger performance bonuses.
Ferguson also shared his idea for how the UFC can better compensate its fighters.
"Raise the tier up," "El Cucuy" said. "When they did the Reebok deal, they had tiers, so how many fights you had inside the Octagon. I'd say we do the same thing."
The UFC's deal with Reebok – similar to its current arrangement with Venum – compensates athletes in tiers based on their tenure with the promotion. The more matches a fighter has, the higher the sponsorship payout.
Ferguson's comments come a day after he unloaded on White for not allowing fighters to compete in other professional sports while under contract with the promotion. He also said UFC competitors are underpaid and compared White to a "drug dealer" for prohibiting fighters from making more money.
Ferguson will attempt to end a three-fight losing skid when he faces Michael Chandler on Saturday at UFC 274.